The Ohio Republican PAC endorses candidates for office based on their acceptance and conformity to our platform and principles.
OHRPAC.com's brand of conservatism supports adherence to the United States and Ohio Constitutions, rugged individualism, personal responsibility, small and effective government, and economic freedom to the maximum amount possible.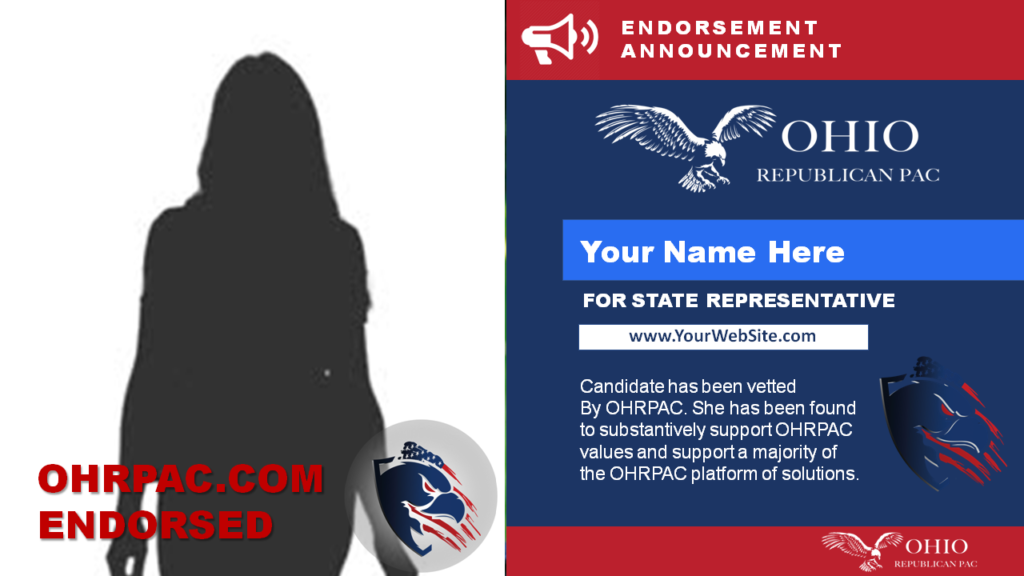 If you are running for office and would like to be considered for an endorsement, please contact us at

[email protected]

.
Here are endorsements we have made: